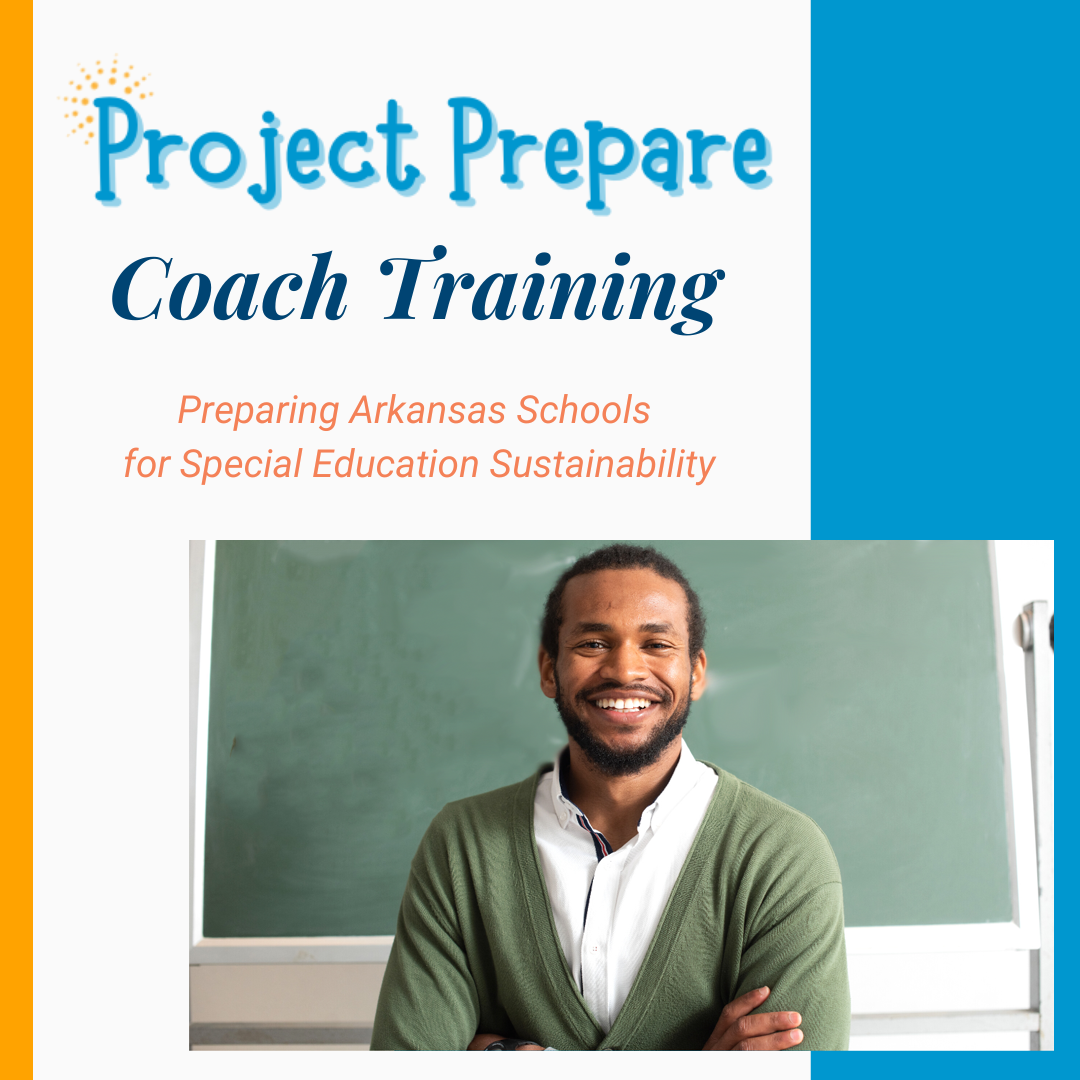 What is the Coach Training Program?
Coach Training is a program designed for trainees ready to implement Project Prepare at a systems level in their district. This four-part series provides trainees with the tools and supports needed to create a sustainable system that utilizes best practices for students with disabilities.
Project Prepare Coach Training Information Sessions:
Come learn more about how Project Prepare Coach Training can support your school and district! Upcoming information sessions:
Coach Training Community of Practice
November 16
December 14
January 11
February 8
March 8
April 12
May 10
Those who attend coach training are automatically signed up for our administrator community of practice. Our community of practice brings administrators together to ask questions, problem-solve, and build community. Our community of practice is held monthly from 3:00-4:00 pm CST.