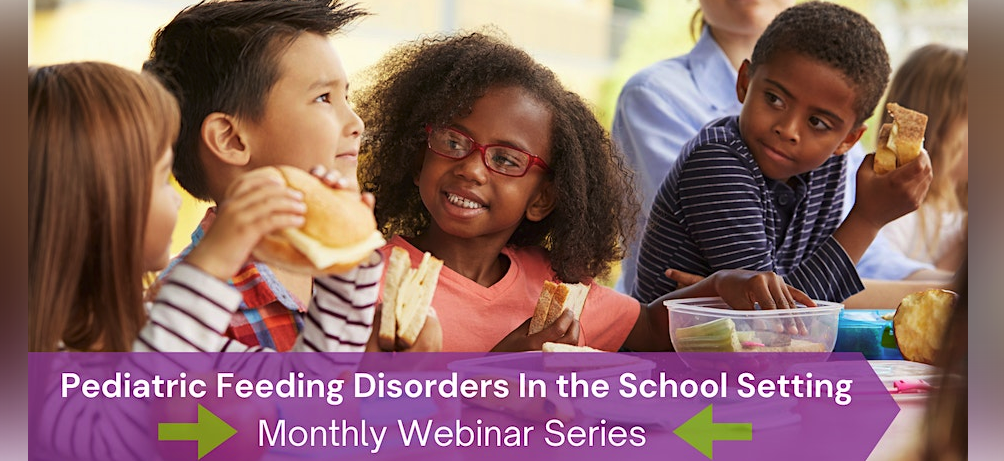 Pediatric Feeding Disorders: Supporting Students at School
Join us for this informative online monthly webinar series that focuses on supporting students with Pediatric Feeding Disorders (PFD) in the school setting. This event is designed for occupational therapists, speech-language pathologists, physical therapists, nurses, educators, and school administrators who want to learn more about how to help children with feeding difficulties thrive at school. The courses will be led by Emily Homer, national consultant on PFD; Amy Orman state consultant for PFD; and Amy Goddard and Charity Avery Related Service Coordinators. You will learn content, practical application, and be able to ask questions!
All live attendees will receive a certificate of attendance. The webinars will be recorded and posted for later viewing, but no certificates will be provided for watching recorded webinars.
September 6, 2023 Pediatric Feeding Disorders in the School Setting
October 4, 2023 The Foundations of Addressing Pediatric Swallowing and Feeding Disorders in the School Setting
November 1, 2023 Utilizing a Team Approach to Identify and Treat Pediatric Feeding Disorders in the School Setting
December 6, 2023 Navigating the Step-by-Step Procedure for Addressing Pediatric Feeding Disorders in the School
January 3, 2024 Addressing Pediatric Feeding Disorders in the Preschool and Day Care Setting and Ongoing Management
February 7, 2024 Training Requirements When Implementing a Pediatric Feeding Disorders Procedure
March 6, 2024 Let's Talk about the Types of Cases You May Support in the School Setting
April 3, 2024 The Most Common Barriers and Concerns When Addressing Pediatric Feeding Disorders in the School Setting
May 1, 2024 Taking All the Information and Utilizing it to Get Started Addressing Pediatric Feeding Disorders and Building Staff Capacity in Your School District